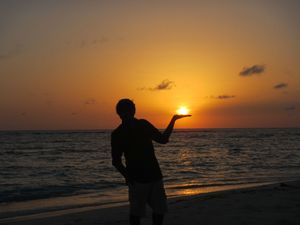 "

I don't need your plastic smiles, and I don't need your cues..."
— Some homeless guy on Newbury Street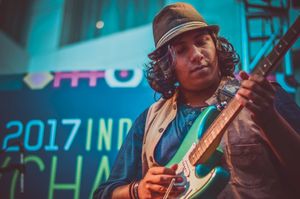 The Story
Gaman Mamidi is a singer-songwriter/guitarist from Chennai, Tamil Nadu. He started learning guitar at the age of 4 but only received formal training at the age of 20 at A R Rahman's KM Conservatory. 
Gaman tries to write about stuff which happens in his day to day life with a certain comic element to it. With the right chords, the right lyrics, the right scenarios and just the perfect amount of cuss words, he truly believes that this is possible. 
He is currently pursuing a professional music major at the prestigious Berklee College of Music in Boston with concentrations in 'he'll let you know when he figures it out.'
His first EP titled 'Soul Daddy' comprises of three songs.
Well Wishers, which talks about the three worst people a person comes across in their lives (well at least according to me) the big fat bully, the friend who always lies and cheats you and finally the shitty ex.
Soul Daddy, a song for all people in toxic relationships 
the song where you have a good night with someone you met but turns out she isn't leaving your house - a song for all the toxic people.
Poptartz, a song where a homeless guy talks about being treated normally using the dual functionality on the word 'change'.  Can anybody spare some 'change'? 
This EP was recorded at Zobo Studio under the production of Ameeth Thomas. With his heavy insight and knowledge on songwriting and production and longstanding famous career with his band Junkyard Groove. He made the recording process and production easy and brought a whole lot of 'feel' on this EP.